Audi CEO Prof. Rupert Stadler will give the opening speech at the first "AI for Good Global Summit" of the United Nations in Geneva taking place on June 7, 2017.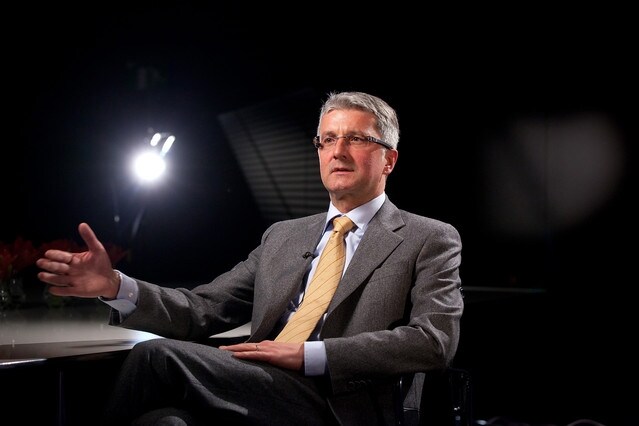 The
AI for Good Global Summit
will focus on the potential for artificial intelligence to solve global challenges through promoting
sustainable living, reducing poverty and delivering citizen-centric public services. 
Rapid progress of artificial intelligence research and development has enabled intelligent machines to perform tasks that were once thought only human experience, creativity and ingenuity could complete.
AI's influence over our lives is expected to increase in the future. To ensure that AI benefits all of humanity, the UN agency International Telecommunication Union (ITU) and the XPRIZE Foundation established by Peter Diamandis organized the AI for Good Global Summit in partnership with several other UN sister agencies.
The summit will bring representatives of government, industry, UN agencies, civil society and the AI research community under one roof to explore the latest developments of AI applications. The aim of this event is to provide a neutral platform to discuss the ethical, technical, societal and policy issues related to AI.
A number of distinguished speakers and organizations have committed to participating in the summit, including Audi's own CEO, Rupert Stadler. Stadler will discuss the ethical and legal issues connected with autonomous driving as well as the future world of work. 
This isn't the first time Stadler has spoken on this topic either. He talked about artificial intelligence and the future of autonomous vehicles at Audi's annual press conference back in March, 2017. A transcript of his speech can here found
here
.
You can follow the keynote speech online live (in English) at
ITU's website
starting at 10:00 a.m. (CEST) on June 7, 2017. A transcript of Stadler's speech at the AI for Good Global Summit will also be available at the
Audi Media Center
.