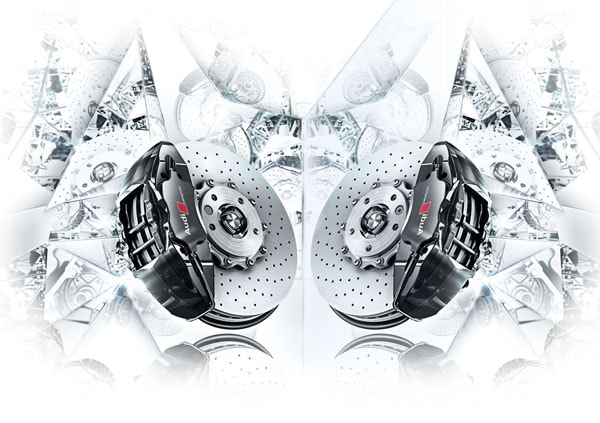 For all your genuine Audi parts questions and supply needs, come to Audi North Austin
If you're like our team here at the Audi North Austin service center and many of our loyal customers throughout Austin, then you're drawn to Audi models primarily because of their pedigree for excellence on the open roads. Of course, like any proud owner of a premium car, you want to maintain that standard of performance and design for as long as possible. And with our wide selection of genuine Audi parts and accessories, we're well-equipped to aid you in that regard. Our dealership plays host to high-quality OEM components for models like the Audi Q5, A4, A5, Q7, Q8, and more. And with the aid of our certified Audi parts experts, there's no doubt you'll find exactly what you need when you entrust your business to us.
Visit Austin to Speak with Us About Your Audi Q5, A4, A5, Q7 or Q8 Parts Needs
Audi-approved parts aren't just designed to work for your exact Car, Coupe, Sedan or SUV; they are also capable of withstanding the rigors of your Audi Q5, A4, A5, Q7 and Q8, which you know is essential. At Audi North Austin, we can provide you with the parts you need from wipers and tires to oil filters and brake pads. If your vehicle comes to us in Austin for maintenance or repairs, you can count on us to use the right products for the best fit and longevity.
Shop Audi Parts Today at Audi North Austin
Place your order with our team in Austin by filling out this quick order form or by contacting us directly at Audi North Austin. Without leaving Round Rock, Cedar Park, Pflugerville or Hutto, you can be closer to finding the perfect products to suit your Audi Q5, A4, A5, Q7 or Q8. Whether it's tires, oil filters, or brake pads, don't take a chance with aftermarket products. Your Audi model is too upscale and requires parts designed to its exact specifications. Don't take a chance; buy from the source and save yourself a headache.