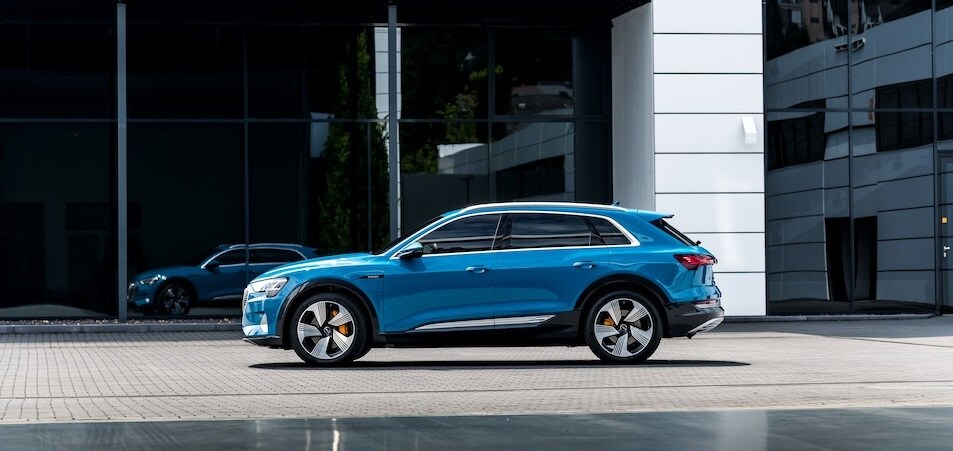 Audi North Austin

All New Audi e-tron
Experience this Electric SUV in Austin: The 2019 Audi e-tron
The Audi e-tron offers drivers the chance to combine timeless Audi styling with futuristic efficiency. From its sleek exterior to its suave, comfort and tech laden interior, the Audi e-tron manages to set new standards when it comes to modern versatility.
Sporting seating for up to five passengers, the e-tron is a midsized SUV that comes in two trim configurations and boats a long list of standard and available technology features. Ranging from standard driver assistance features, a standard Bang & Olufsen sound system, and heated/ ventilated front seats; the e-tron is much more than just an impressively efficient vehicle. Whether you're interested in the e-tron for its all-electric motors or you're interested in its luxurious features, the e-tron is a hard-to-top SUV.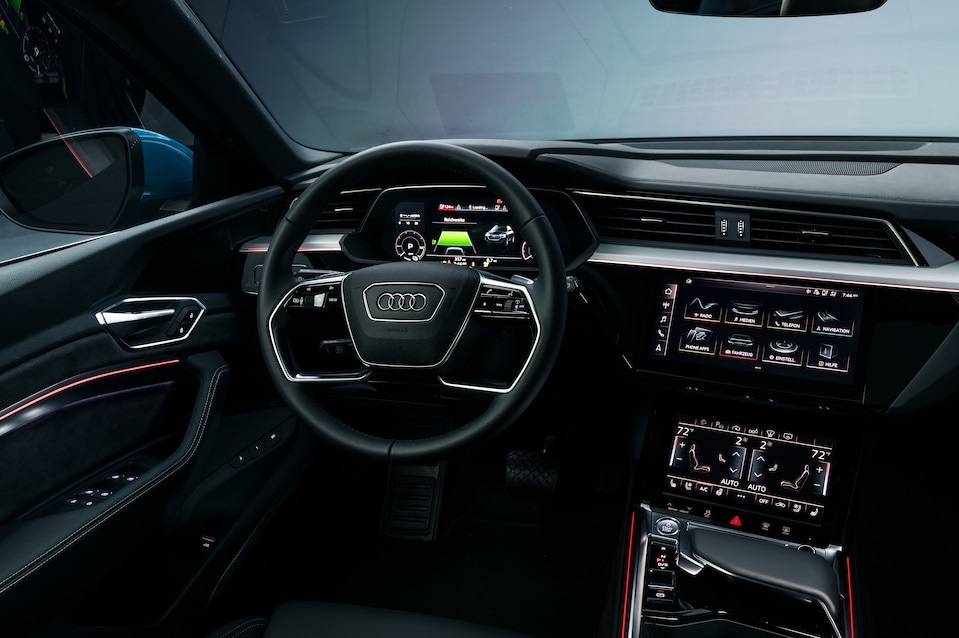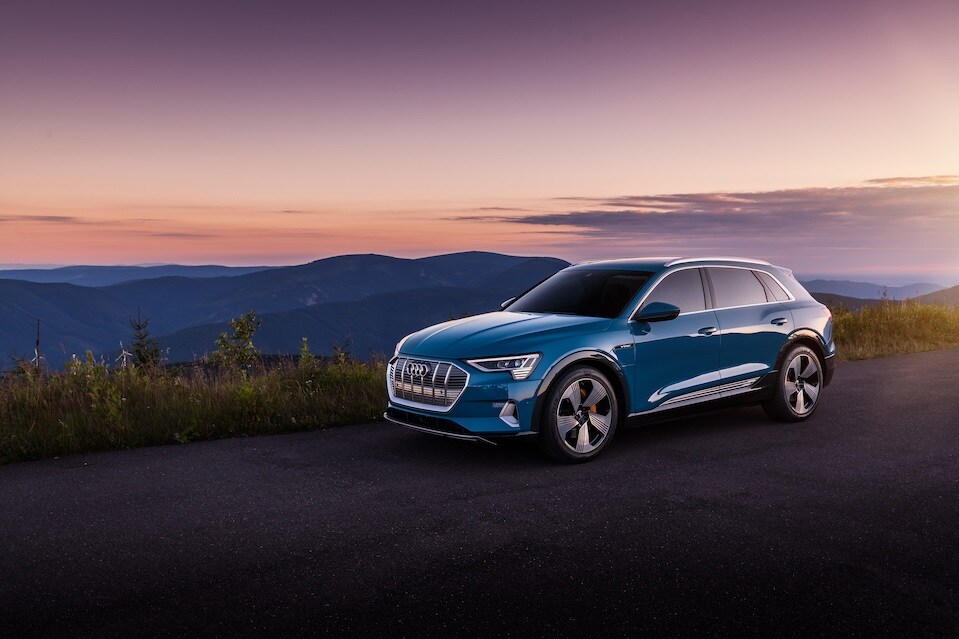 Frequently Asked e-tron Questions
Where can I buy an electric car in Austin, TX?
How do I reserve a 2019 Audi e-tron?
Is the 2019 Audi e-tron fully electric?
Yes, the Audi e-tron is fully electric, featuring electric quattro all-wheel drive and fast-charging capabilities.
How can I charge my Audi e-tron on the road?
While drivers are on the road, they can can charge their Audi e-tron at one of the more than 16,000 public electric car charging stations.
How can I charge my Audi e-tron at home?
Drivers can install a 240-volt outlet home charging station that can fully charge the e-tron in just nine hours.
How do I prepare my house for an electric vehicle?
Drivers can utilize Amazon home services to install a home charging station beforehand, so you're ready to charge your new e-tron right at home, when it arrives.
How long does it take to charge the Audi e-tron?
With a 240-volt outlet charging station, the Audi e-tron takes about 9 hours to fully charge. With a 120-volt outlet, the e-tron takes 80 hours to fully charge. The e-tron can charge up to 80-percent in just thirty minutes with a 150-kilowatt DC charging station.

Visit or Contact Our Team to Learn More About Reserving an Audi e-tron near Austin

Whether you have a few questions about the all-electric motors or you have questions regarding financing, Audi North Austin is ready to help! Our team of in-house auto finance experts will work with drivers to find an auto loan or finance package that fits within drivers' needs. Beyond this, drivers that have any other questions about the electric SUV can visit Austin our dealership in person or contact our team.
The Audi North Austin team is excited to work with drivers to reserve a new Audi e-tron SUV! We can assist with much more than just buying a vehicle, too! Our team of service and parts technicians can assist drivers with long term repair and maintenance. From sales and finance to service and parts, Audi North Austin is ready to help drivers with nearly every step of the vehicle buying and maintenance process! Stop by our Audi dealership in Austin to test drive the Audi e-tron today!
Hours
Monday

9:00 AM - 7:00 PM

Tuesday

9:00 AM - 7:00 PM

Wednesday

9:00 AM - 7:00 PM

Thursday

9:00 AM - 7:00 PM

Friday

9:00 AM - 7:00 PM

Saturday

9:00 AM - 6:00 PM

Sunday

Closed
Make an Inquiry
* Indicates a required field