Audi North Austin

Audi A5 vs the Competition
Discover How the Audi A5 Compares to its Austin Luxury Competitors
When you're searching for your next premium vehicle, you're fortunate to have plenty of worthy options in the greater Austin area. However, if you want elegant European styling, sharp performance and handling, and modern tech and safety options, your first inclination should be to check out the Audi A5 Sportback sedan. We thought it a good idea to detail how our Audi A5 compares to three top rivals from BMW, Mercedes-Benz, and Lexus. Read on to see how things turned out.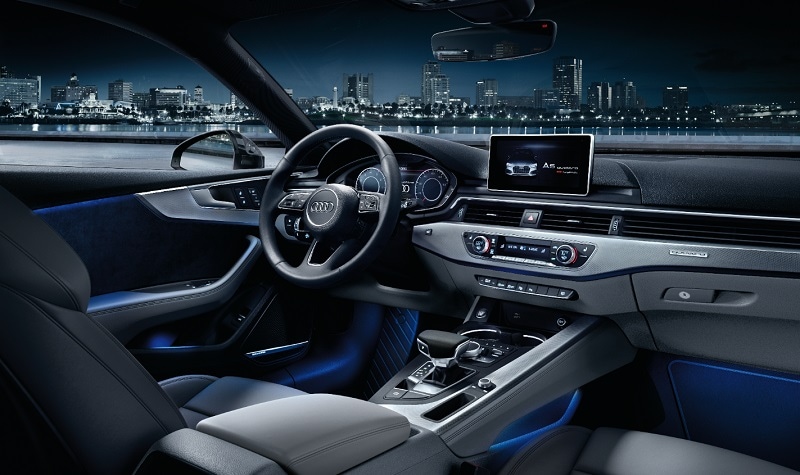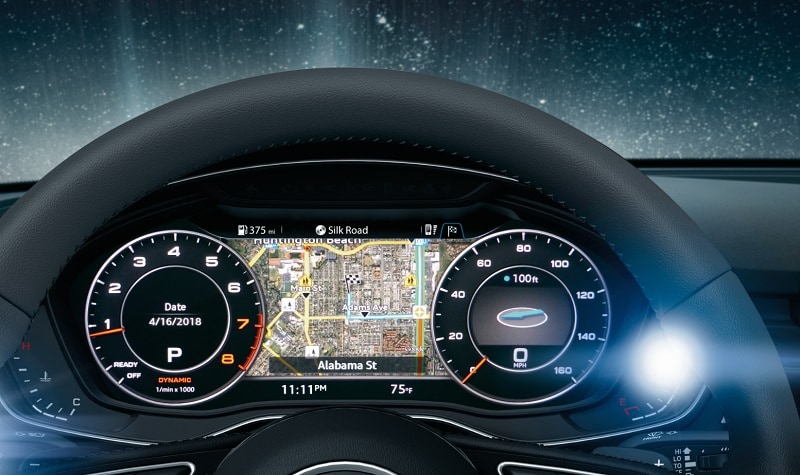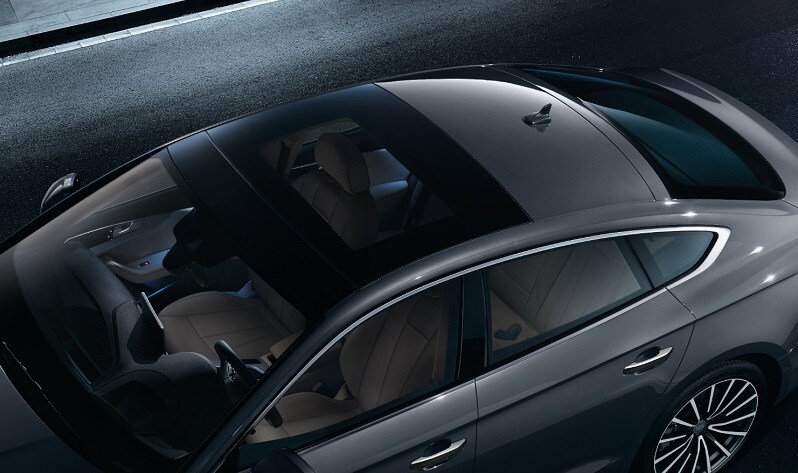 Audi A5 vs. BMW 4 Series
The standard 2.0-liter turbocharged four-cylinder engine in the Audi A5 delivers better performance metrics than does the standard 2.0-liter turbo-four featured in the BMW 430i, making 273 pound-feet of torque as compared to the BMW's 258. That helps you get more horsepower at lower engine speeds, helping to preserve your engine for a longer period of time. In turn, the A5 also has the faster 0-60 mph time, and provides better passing speeds in testing.
When it comes to passenger space, the Audi A5 has more of it than the BMW 4 Series can offer. That makes it the more comfortable vehicle for your daily commute or a weekend trip out of town. And the larger trunk space in the Audi A5 Sportback makes it easier to carry everyone's gear on that weekend trip out of town.
Testing has shown that the A5 offers better handling and a quieter ride than you'll find with the 4 Series, so it's also the more enjoyable vehicle of the two when you spend much time on the road.
Audi A5 vs. Mercedes-Benz C300
Both luxury vehicles offer roughly the same performance when it comes to their standard engines, so this comparison comes down to the fine details. The A5 earns better EPA-estimated fuel economy numbers than does the C300, and has the added benefit of accepting regular unleaded gasoline. The C300 requires that you use premium unleaded fuel, which can cost you between 20 and 55 cents more per gallon at every fill-up.
If you enjoy the fun of controlling your own gear changes, the A5 comes with a standard sequential manual gearbox that offers a fully automatic mode and doesn't require the use of a clutch pedal. The Mercedes-Benz C300 doesn't offer either a sequential manual gearbox or even a conventional manual transmission.
The A5 again enjoys a significant advantage when it comes to passenger space and trunk capacity when compared to the C300, with an edge of over two inches of front-seat headroom and nearly 10 cubic feet more trunk space.
Audi A5 vs. Lexus RC
Both vehicles come with a standard 2.0-liter turbocharged four-cylinder engine providing power, but the Audi A5 puts more horsepower and torque at your command to make your commute that much quicker. Even with that power advantage, the A5 also still earns the better fuel efficiency numbers of the two, thanks to regenerative braking and a stop/start engine technology that the Lexus doesn't offer.
The A5 employs launch control to deliver stable and rapid acceleration, taking advantage of all available traction. The RC doesn't offer launch control, so accelerating through the gears is less smooth.
It's noteworthy that industry data indicates that not only is the Audi A5 the less expensive vehicle of the two to ensure, but also the more affordable option when it comes to typical repair costs.
Explore the Audi A5 at Audi North Austin
Now that you've seen how the Audi A5 offers everything you could want from a premium sedan, don't you think you deserve to check it out in person? We're happy to go over features in greater detail, answer any questions, and help you arrange for the loan or Audi lease that gets you on the road home in your new Audi A5.
Hours
Monday

9:00a - 7:00p

Tuesday

9:00a - 7:00p

Wednesday

9:00a - 7:00p

Thursday

9:00a - 7:00p

Friday

9:00a - 7:00p

Saturday

9:00a - 6:00p

Sunday

Closed