Monday May 1, 2017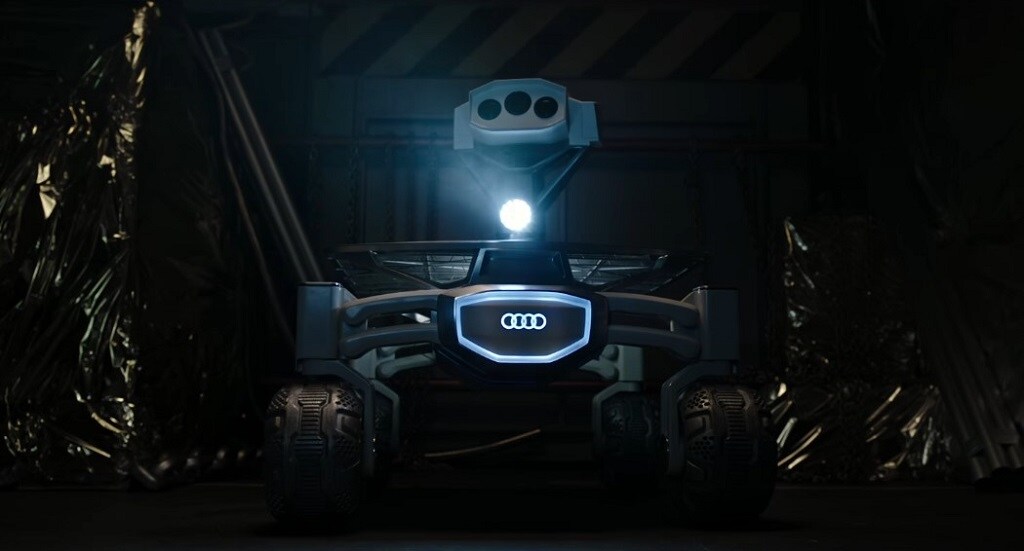 Audi Lunar Quattro
Audi has made its way into several Hollywood features, and a very special member of the Audi family is set to make its debut in Ridley Scott's new sci-fi blockbuster Alien: Covenant-the Audi lunar Quattro.
The Audi Lunar Quattro is a moon rover developed by the brand and Audi's vice president of international marketing, Giovanni Perosino, said that featuring the Lunar Quattro in the sci-fi thriller is the best way to show what the rover is capable of. He states that this move with be able to showcase the brand's "intelligent technologies in a visionary environment."
Audi developed many parts of this rover including the electric powertrain. The Lunar Quattro weighs 66 pounds and is made of mostly aluminum components produced by a 3D printer at Audi's headquarters in Ingostadt, Germany. The rover also has a pivoting solar panel which supplies the battery energy.
In the film the crew of the colony ship explore an uncharted planet and the Lunar Quattro travels along with the crew as they attempt to navigate the unfamiliar and challenging terrain of an unknown world. The film will premiere on May 19, 2017.
Becoming a film star isn't the only thing on the agenda for the Audi lunar Quattro. An actual trip to the moon is also planned for the rover. Audi has been a large proponent of the team surrounding Robert Böhme, founder and CEO of the Berlin-based start-up Part-Time Scientists, since 2015. The goal of this partnership: a mission to the moon the explore the "eighth continent."
The team says that it plans to use a Falcon 9 rocket from Tesla CEO Elon Musk's SpaceX venture to help deploy two lunar rovers in the Taurus-Littrow lunar valley, the same landing site of the last manned mission to the moon back in 1972.
Find out more about the Audi Lunar Quattro and the mission to the moon
here
.