Wednesday May 24, 2017
ACDC was back in black and now Audi is too with an A4 Black Edition for the Saloon and Avant.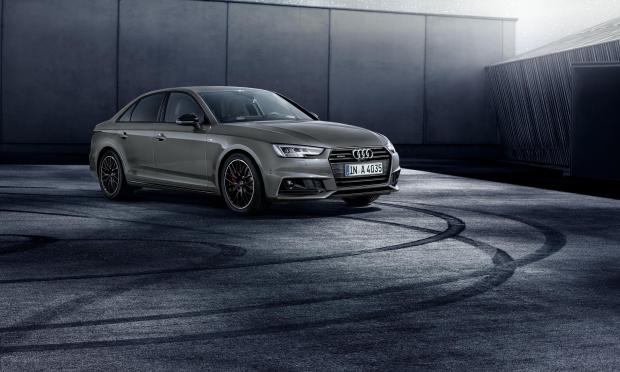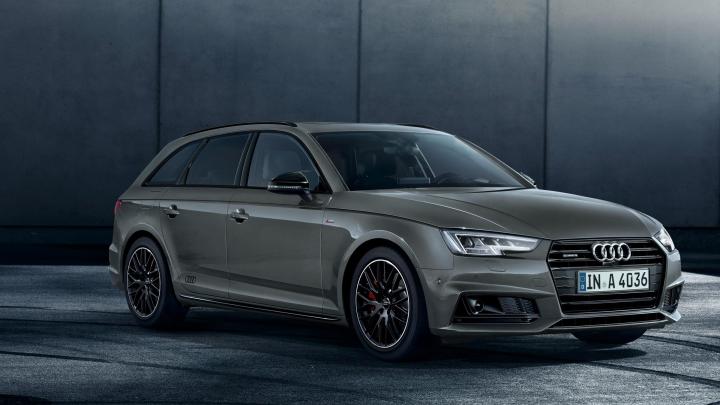 Audi A4 Black Edition Saloon 
         Audi A4 Black Edition Avant
Audi announced on May 23, 2017 the new A4 Black Edition as well as a slew of updates for the A4 range which include new tech as well as cruise control and rear parking sensors coming standard across the brand's range.
Just like so many other exciting updates to the Audi product line, the tires of the Audi A4 Black edition may never touch American asphalt. We hope these new editions will one day find their way across the pond.
The A4 Black Edition models boast 19-inch matte titanium allow wheels, black wing mirror caps, a black radiator grille, black air intakes, side skirts and privacy glass rear windows. Staying with the dark theme, black exterior trim will replace the normal chrome trim.
The A4 Black Edition Saloon picks up a black spoiler while the Avant receives black roof rails. The interior includes a flat-bottomed steering wheel and black trim inserts.
Several updates for the A4 range have also been introduced along with the A4 Black Edition. All new Audi A4 models ordered from May forward will have Audi connect Safety & Service which automatically contacts emergency services in the event of a collision, providing your location to authorities and allowing you to speak with an emergency operator.
If buyers select the Sport trim for the A4 Black Edition models they will be upgraded to a multifunction steering wheel and a seven-inch color screen with dashboard dials. Sport and S line models come with higher quality seat materials as well as heated seats.
Audi has also made some changes to its entire range. All Technology packages now include Audi's Virtual Cockpit digital dashboard, satellite navigation and wireless phone charging. The Comfort and Sound package now comes with parking sensors, a reversing camera and an upgraded Bose or Bang & Olufsen stereo, keyless entry and heated front seats. It is important to note that some of these changes may vary depending on the model.
Audi continues to improve their model range through creating stunning editions and incorporating more amenities and features into their entire model range. No doubt the new Audi A4 Black Edition models have a dark allure that is hard to resist. Hopefully one day it will make its way onto U.S soil and will be available to American Audi enthusiasts.